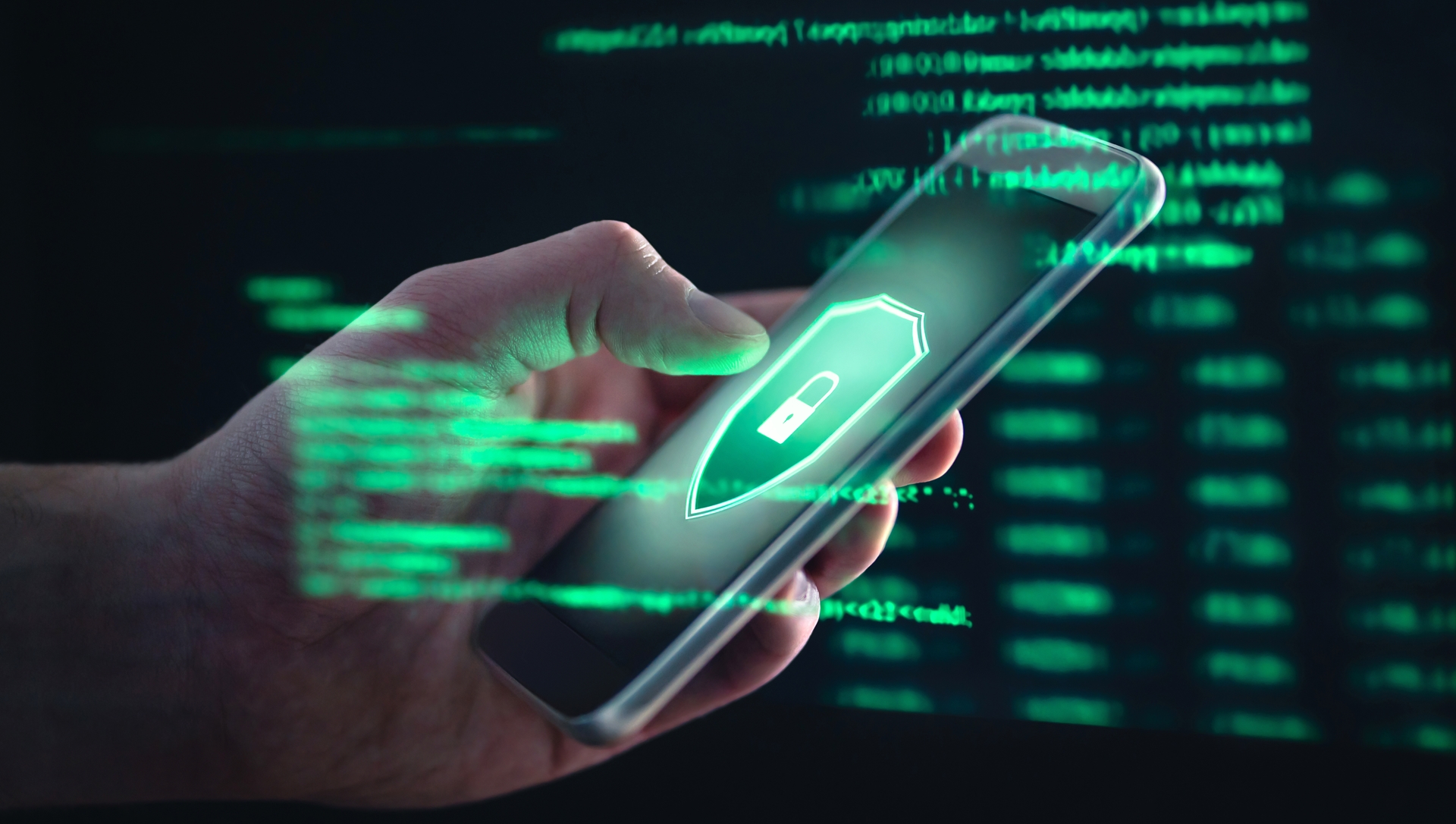 Farmers State Bank (FSB) Solicitations:
FSB does not solicit customers' account or personal information via phone, email or text messaging. Should you receive any solicitations requesting account information (for example, your account number, debit card number, PIN, etc.), DO NOT RESPOND.
EMBEDDED LINKS – If you click on a link within the following newsletter, you will be linking to another website not owned or operated by FSB.
FSB is not responsible for the availability or content of this website and does not represent either the linked website or you if you enter into a transaction. We encourage you to review their privacy and security policies which may differ from FSB.
As insurers of Automated Teller Machine (ATM) access devises, we have provided for your information a list of safety precautions regarding the use of automated teller machines. Please read the following tips:
Be aware of your surroundings, particularly at night.
Consider having someone accompany you when the automated teller machine is used after dark.
It is appropriate to politely ask someone who is uncomfortably close to you to step back before you complete your transaction.
Look for unusual items attached to the outer surfaces of the automated teller machine (such as card skimmers, keypad overlays, tiny cameras) and if found, report them to the ATM owner.
Refrain from displaying your cash. Pocket it as soon as your transaction is completed. Count the cash later in the safety of your car or home.
Consider using another ATM or coming back later if you notice anyone suspicious. If you are in the middle of a transaction and you notice something suspicious, cancel the transaction, pocket your ATM card and leave.
Go to the nearest public area where people are located if you are followed after making a transaction.
Report all crimes to law enforcement officials immediately.
In the past weeks, multiple financial institutions in Iowa and Illinois have reported counterfeit cashier's checks have been circulating. The checks are realistic and bear proper routing numbers. The cashier's checks are being used as part of a "secret shopper" work-at-home scheme, which operates like this:
The victim responds to an offer to work from home, the victim receives a cashier's check for several thousands of dollars.
The victim is instructed to deposit the check into his or her own account and to keep several hundred dollars as "payment."
The victim then uses the balance to perform some assignment, which generally involves sending the balance of the funds to third parties via wire transfers through a large retail store's cash transfer services.
By the time the illegitimate cashier's checks are returned as fraudulent, the victim's funds are gone.
REMEMBER IF IT SOUNDS TOO GOOD TO BE TRUE IT PROBABLY IS FRAUD.
Elder Financial Abuse has become something that happens more frequently as time goes by. Here are some tips that the elderly can use to possibly help prevent this from happening:
Never give out your social security number to anyone that calls you.
Don't carry your social security card with you. It is best to keep it locked up in a safe.
Do not place your social security number or driver's license information on your checks.
Be suspicious of telephone solicitors.
Be suspicious of anyone that knocks on your door that is offering you home repairs. It is always best to check out anyone with the Better Business Bureau.
If you have someone that provides you home health, make sure that your financial information is not left in an area that can be accessed without your knowledge.
Use the Senate Committee on Aging's toll-free fraud hotline at 1-855-303-9470 to report suspected fraud.
Identity theft occurs when someone uses your personal identifying information, like your name, Social Security number, or credit card number, without your permission to commit fraud or other crimes. The FTC (Federal Trade Commission) estimates that as many as 9 million Americans have their identities stolen each year.
The crime takes many forms. Identity thieves may rent an apartment, obtain a credit card, or establish a telephone account in your name. You may not find out about the theft until you review your credit report or a credit card statement and notice charges you didn't make or until you're contacted by a credit card collector.
Identity theft is serious. While some identity theft victims can resolve their problems quickly, others spend hundreds of dollars and many days repairing damage to their good name and credit record. Some customers victimized by identity theft may lose out on job opportunities, or be denied loans for education, housing or cars because of negative information on their credit reports. In rare cases, they may be arrested for crimes they did not commit.
How they do it?
Identity theft starts with the misuse of your personal identifying information such as your name and Social Security number, credit card numbers, or other financial account information. For identity thieves, this information is as good as gold. Skilled identity thieves may use a variety of methods to get hold of your information, including:
Dumpster Diving. They rummage through trash looking for bills or other paper with your personal information on it.
They steal credit/debit card numbers by using a special device when processing your card.
They pretend to be financial institutions or companies and send spam or pop-up messages to get you to reveal your personal information.
Changing Your Address. They divert your billing statements to another location by completing a change of address form.
Old-Fashion Stealing. They steal wallets and purses; mail, including bank and credit card statements; pre-approved credit offers; and new checks or tax information. They steal personnel records, or bribe employees who have access.
They use false pretenses to obtain your personal information from financial institutions, telephone companies, and other sources.
How do you find out?
The best way to find out is to monitor your accounts and bank statements each month, and check your credit report on a regular basis. If you check your credit report regularly, you may be able to limit the damage caused by identity theft.
What should you do?
Filing a police report, checking your credit reports, notifying creditors, and disputing any authorized transactions are some of the steps you must take immediately to restore your good name. A police report that provides specific details of the identity theft is considered an Identity Theft Report, which entitles you to certain legal rights when it is provided to the three major credit reporting agencies or to companies where the thief misused your information. An Identity Theft Report can be used to permanently block fraudulent information that results from identity theft, such as accounts or addresses, from appearing on your credit report. It will also make sure these debts do not appear on your credit reports. An Identity Theft Report is also needed to place an extended fraud alert on your credit report. You may need an Identity Theft Report if the thief made charges on an existing account and you have been able to work with the company to resolve the dispute. Where an identity thief has opened new accounts in your name, or where fraudulent charges have been reported to the consumer reporting agencies, you should obtain an Identity Theft Report so that you can take advantage of the protections you are entitled.
In order for a police report to entitle you to the legal rights mentioned above, it must contain specific details about the identity theft. You should file an ID Theft Complaint with the FTC and bring your printed ID Theft Complaint with you to the police station when you file your police report. The printed ID Theft Complaint can be used to support your local police report to ensure that it includes the detail required. A police report is also needed to get copies of the thief's application, as well as transaction information from companies that dealt with the thief. To get this information, you must submit in writing, accompanied by the police report, to the address specified by the company for this purpose.
How can you help?
Awareness is an effective weapon against many forms of identity theft. Be aware of how information is stolen and what you do to protect yours, monitor your personal information to uncover any problems quickly, and know what to do when you suspect your identity has been stolen. Armed with the knowledge of how to protect yourself and take action, you can make identity thieves' jobs much more difficult. You can also help fight identity theft by educating your friends, family, and members of your community.
This page will keep you up to date on any fraud alerts put out by our constituents. If you think you have been a victim of fraud please contact FSB or the proper authorities.